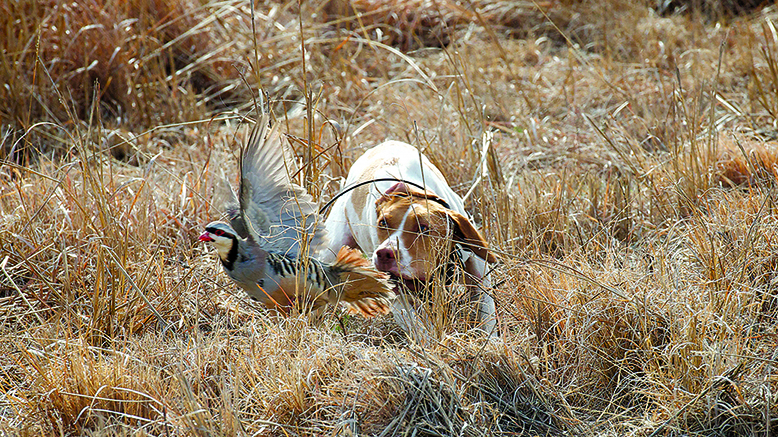 Roadways: FM 117, FM 1025, U.S. 83, TX 85, FM 1582, TX 97, TX 72 (Photo Credit: Greg Moredock)
On the brushlands of South Texas, more and more ranches are opening their gates to hunters. Whatever your game of preference, whatever your weapon of choice, you can find specialized hunting services here. Guide services, comfortable lodging, family and group hunts—there's much more than just a deer lease! Vaughn Whitetail Ranch close to Batesville boasts a staff geared to personalize each party's needs and abilities. Circle T Hunting Ranch near Carizzo Springs offers a father-son or father-daughter special. Your child will be able to take a spike, doe (when available), and a hog during a three-day/two-night package. Y Bar Ranch west of Tilden is a family-owned-and-operated working cattle ranch. Hunts are carried out as they used to be—no game fences, so all hunting is fair chase.
ALONG THE WAY
BATESVILLE
DESI'S RESTAURANT
142 School House St.
830-376-4403
VAUGHN WHITETAIL RANCH
210-725-4556; 830-900-2240
vranchtexas.com
Lodge available.
YOMI'S RESTAURANT
14560 U.S. Hwy. 57
830-376-4403
CARRIZO SPRINGS
ANDY'S RESTAURANT
101 N. 1st St.
830-876-9622
CIRCLE T HUNTING RANCH
4468 U.S. 83 N.
713-576-8270
circlethuntingranch.com
CRYSTAL CITY
YOLIE'S STEAKHOUSE
1511 U.S. Hwy. 83 N.
830-374-2772
DILLEY
ROSA'S HAMBURGER STAND
215 N. Main
830-965-1065
TAQUERIA JALISCOS
511 N. Main
830-963-8888
TILDEN
Y BAR RANCH
201 McNeil Rd.
Fowlerton
830-373-4452
ybarranch.com
On The Road
Pit Stops
1. EXXON
14718 U.S. Hwy. 57
Batesville
2. PILOT TRAVEL CENTER
3080 N. TX Hwy.
Grab a Bite
1. MG'S DRIVE UP
1505 N. 1st. St.
Carrizo Springs
830-876-5130
Breakfast and lunch.
2. THE LOCATION RESTAURANT
& BEER GARDEN
3071 TX Hwy. 16
Tilden
361-274-3337
Stay the Night
1. BEST WESTERN
DILLEY INN
16491 S. I-35
Dilley
830-326-3200
2. HAMPTON INN
2651 U.S. 83 N.
Carrizo Springs
830-876-9160
3. SAGEBRUSH HOTEL
4964 U.S. Hwy. 83
Crystal City
830-374-5600
sagebrushhotel.com
Daytrip Diversion
1. TEXAS OLIVE RANCH
FM 1557 between Carrizo Springs
and Asherton
512-318-5907
texasoliveranch.com
For tour information,
call 214-325-5787
Only in Texas
1. SONS OF THE DESERT RUN & GUN
Chaparral Shooting Sports
210-601-4286
chaparralshooting.com
Contact for 2018 Dates