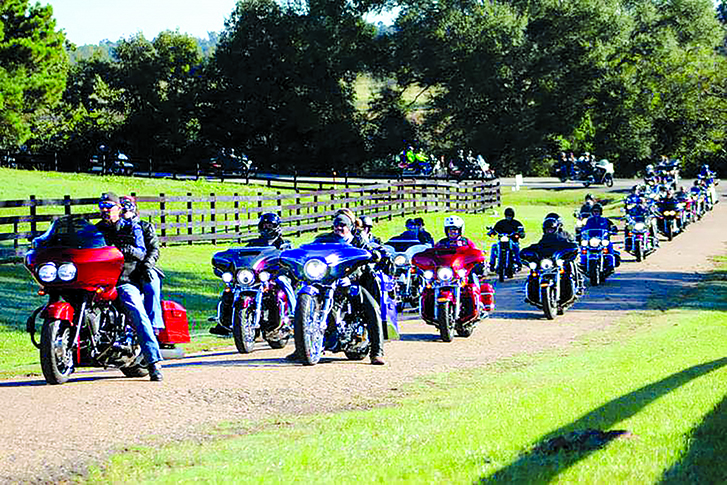 By Talia Johnson-Watkins
The name of the event says it all—a biker's three favorite things all in one place. The Longview News-Journal hosts the 2nd annual Rockers Riders and Ribs Rally, featuring biker games, a barbecue cook-o , and a scenic ride through East Texas pine country. The rally will also feature live performances from bands such as White Trash Wannabees, Foghat, and The Kentucky Headhunters.
General admission is $15, and VIP tickets are $60 (includes private beer sales, special stage viewing areas, snacks, and private restrooms). A beer wristband is available for $40, which allows you to purchase 10 beers for the price of eight. This is the largest motorcycle event in East Texas, and last year, more than 10,000 people attended. This year the rally is expecting closer to 15,000 attendees. The rally kicks off Friday with a party and concert at Lone Star Ice House and Electric Cowboy, and on Saturday, the rally takes over downtown Longview.
For more information visit rockersridersribs.com.