Vol 16 No 2: Hill Country's Canyon Lake, Winding roads between Mansfield and Waxahachie, Side-hacks, Kickstarts and more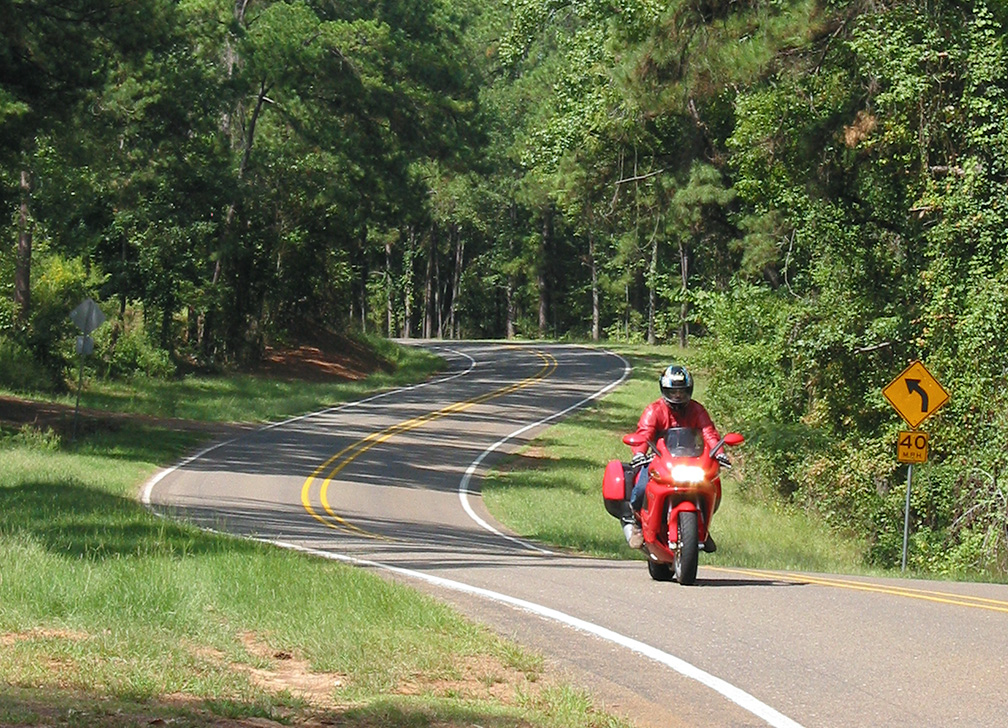 Good roads. Good riding. Great life.
This edition brings you an excellent and truly scenic Hill Country excursion around Canyon Lake. It's a ride that will immerse you in the Hill Country experience. If you're looking for an excellent day trip from the Dallas/Fort Worth Metroplex, we have just the ticket. We've also discovered a motorcycle gathering that is sure to appeal to the traditionalists, those who think electric starters are newfangled devices.
This issue also features our Events Calendar, a homage to a great writer's passing, side-hacks, and more good stuff for Texas riders.
5 custom route maps exclusively for RT readers,
---
19 mom & pop food stops along the way in our GO plans so you can stay fueled up
---
100 pages packed with good stuff for Texas' riders!
This issue mailed to subscribers on March 12th, and is on newsstands everywhere starting April 1st.
---

Check out the amazing deals and free stuff available to RIDE TEXAS® readers in this edition.
---
Trip Planning Resources | GO Guide
Each edition includes detailed planning materials wit the type of information you need to need to get the most smiles from your miles.
 Ridespecs
Details about the route itself: length, most scenic sections, etc.
---
Overview Maps
Puts the road into regional context, all roads are marked for easy navigation.
---
  Eat, Stay & Do
Details riders need about food and stops along the way.
---
Roadscape 3D™ Maps
RT exclusive! Developed by our expert cartographer just for you. See the ride within the actual landscape. No need to wonder where the twisty, hilliest bits of the route are located. You're going to know ahead of time.
---
The list is ordered by number of copies the chain orders, so these will be the locations where you're most likely to find RIDE TEXAS® on the newsstand. Once a newer issue has been published, the previous issue will be available only on our online store.
BARNES & NOBLE BOOKSELLERS
WAL MART STORES
KROGER SOUTHWEST GROCERY STORES
HEB GROCERY STORES
HASTINGS ENTERTAINMENT STORES
BOOKS A MILLION STORES
WALGREENS
BROOKSHIRE BROTHERS GROCERY STORES
CVS PHARMACY/DRUGSTORES
UNITED SUPERMARKETS
AAFES MILITARY, CENTRAL & WESTERN REG/EXCHANGES & SHOPPETTES
BROOKSHIRE GROCERY STORES
GERLANDS FOOD FAIR
MARKET BASKET FOOD STORES
TARGET STORES
FIESTA MART INC/GROCERY
ARLANS MARKETS
SELECT INDEPENDENT NEWSSTANDS
7 ELEVENS (CENTRAL)
KROGER DELTA GROCERY STORES
SELECT INDEPENDENT BOOKSTORES
DRUG EMPORIUM/GIBSON MERCHANDISE
AAA NEWS
E Z MART STORES
THRIF-TEE FOOD CENTERS
CITY NEWS
USA/SUPER D DRUGSTORES
CVS/CAREMARK CORP
ACE HARDWARE STORES
SELECT INDEPENDENT CONVENIENCE STORES
SUN HARVEST FARMS GROCERY STORES