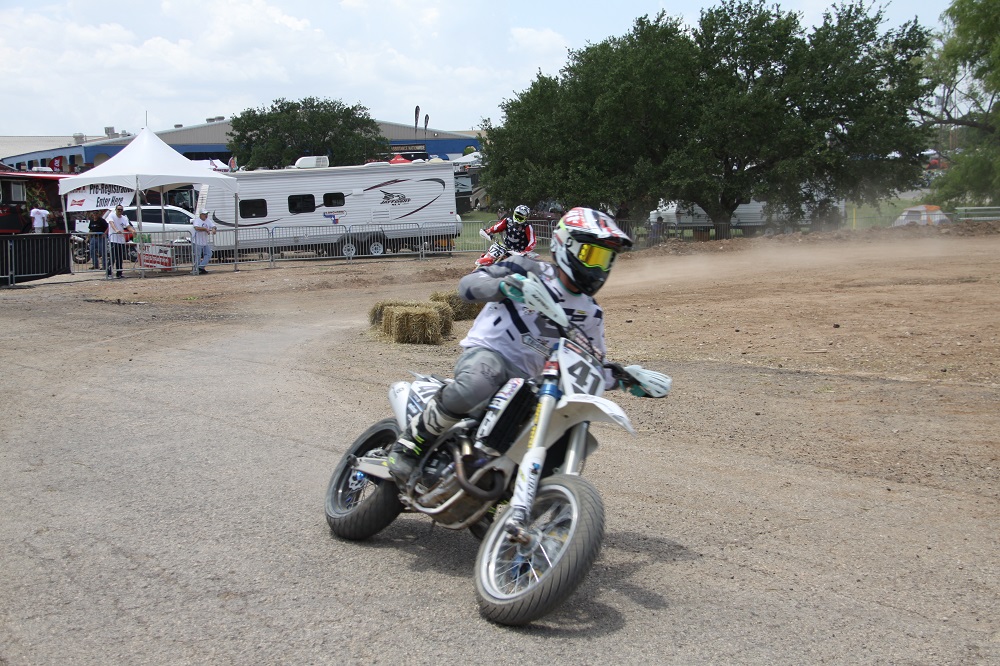 A seasoned event adds new attractions to entice a fresh audience.
Photos and Words by: Robert Filla
The 23rd annual Republic of Texas Biker Rally kicked off in Austin the first Thursday of June, with many wondering if the recent changes instituted by promoters would pay off. One of the major changes this year was the elimination of the "18 and older" age requirement for admission. In an effort to attract a younger audience, kiddos as young as 13 were allowed entrance (when accompanied by an adult), but only on a day pass. Eighteen and older remained the standard for anyone camping and staying the night.
Rally owner and promoter Jerry Bragg said that he and his team were bringing ROT into a new era after surviving the past two decades. "The industry is fully aware of the importance of young riders and of female riders to sustain the future of motorcycling," he said. "We addressed both this year." Besides dropping the age limit, ROT joined with AMA Supermoto and DRT Racing to hold the fourth leg of the AMA National Championship Series out at the Travis County Expo Center during the rally. "The races entice the youth," said Bragg, who felt his event was also highlighting the female aspect with the new Daughters of Custom Build Off, featuring father–daughter team builds, and a performance by the Texas Rollergirls roller derby.
While the Kustom Kulture Artisan Show remains a fixture at ROT, this year it was relocated from the Thunder Dome to the air-conditioned Russ Brown Builders Tent. Twenty-one bikes were entered in the custom bike competition vying for $6,000 in cash and prizes. The show also featured the first-ever Daughters of Custom Build Off, with three father–daughter teams unveiling a motorcycle jointly built. Nikki and Roy Martin's bike won "the peoples' choice." The bike was given away during a special military tribute, shortly before ZZ Top performed on Saturday night. (Mathew Wilson was the lucky vet who won the bike.) The other two customs, built by Sofi and George Tsingos and the team of Ady and Austin Andrella, are scheduled to be auctioned off to the public, with the proceeds donated to support the military through the Fisher House Foundation and the Patriot Warrior Foundation.
Even though the rally is striving to remain relevant and attract a new crowd, there is still plenty on tap for the die-hards who have been attending for years, including the huge ROT bike parade and party in downtown Austin on Friday night.
From all accounts the event-tweaking made a difference, with those in charge touting this the best ROT in years. On Saturday night, before ZZ Top took to the stage, Bragg took the microphone and thanked everyone for the previous 23 years of successful rallies. Then, he promised another 23 years. Get ready.